Wild Kratts is a Peabody Awards FINALIST!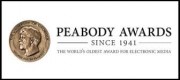 Wild Kratts has ben chosen to be a finalist of the Peabody Awards! For the first time in its 75-year history, 60 finalists have been named by the Peabody Awards' Board of Jurors for 2015, from which a set number of winning programs will be chosen. To be known as The Peabody 30, these selections will be unveiled beginning next week, and honored at the 75th anniversary Peabody ceremony on May 21 in New York. The Peabody 30 will be revealed in a succession of announcements by category, beginning April 19 with the news, radio/podcast, public service and Web winners via Facebook Live. Entertainment and children's/youth winners will be announced on The Today Show on April 21, and documentary and educational winners via Facebook Live on April 26. The gala will be televised in a 90-minute special, "The 75th Anniversary Peabody Awards," airing on Pivot, Monday, June 6 (8 p.m. ET/PT).
News
July 19, 2016 Whole Foods Market partners with PBS KIDS show 'Wild Kratts' on back-to-school products
April 12, 2016 Wild Kratts is a Peabody Awards FINALIST!
March 25, 2016 Kratt Brothers are Nominated for their 4th writing Emmy!!
February 15, 2016 Wild Kratts Soars at Retail with New Licensees and Expanded Product Lines
April 5, 2015 The Kratt Brothers are Nominated for another Daytime Emmy!
September 19, 2014 Wild Kratts Wins Jackson Hole Science Media Award!
August 14, 2014 Wild Kratts Books & Toys Are Available NOW!!!
July 7, 2014 Wild Kratts Toys R Coming to Toys R Us this August!!
April 6, 2014 Wild Kratts Nominated for 2014 Banff World Media Festival Award
April 1, 2014 The Kratt Brothers are Nominated for an Emmy for a Third Time!